1.3 wheel cleaner neutral
Choose your label language first
A very liquid descaling, rust removing agent. It rapidly removes brake dust and rust. With a neutral pH, it can be applied to all kinds of wheel rims, including highly fragile ones, such as raw aluminium and chrome rims. With no acid or alkaline, it is not corrosive to the skin and eyes. When it enters into contact with the wheel rim it goes pink, indicating that the cleaning action has finished.
Spray the product onto the wheel rim and allow it to take effect for a few moments. If necessary, apply a brush to the more difficult stains. Then rinse thoroughly with clear water at high pressure.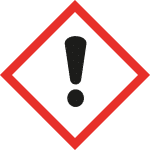 WARNING
H302 Harmful if swallowed.
H317 May cause an allergic skin reaction.
Neutral pH. It changes colour, allowing you to see it take effect.
3IN1 PRODUCT
Scrubbing, deoxidizing, wetting product.
NEUTRAL pH
can be used on all types of rims, even very fragile such as unprotected aluminium, chrome rims, etc.
CHANGING COLOUR
From transparent, it becomes pink indicating that the cleansing action is completed.
1.3 wheel cleaner neutral