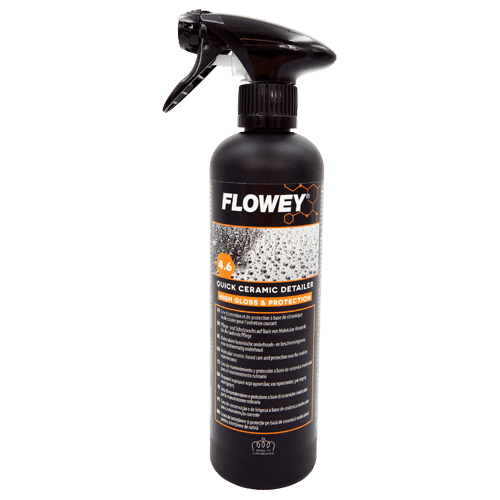 You may also like…
< class="jet-woo-builder-archive-product-title" >4.7 HYBRID CERAMIC SPRAY 3 IN 1>
4.6 Quick Ceramic Detailer
Choose your label language first
Molecular ceramic-based care and protection wax for routine maintenance
Wash and rinse the car thoroughly. Spray Quick Ceramic Detailer on a microfibre cloth or directly onto the surface to be treated. Apply onto a small surface area (30x30cm). The surface can be wet or dry. Wipe the surface continually until a nice shine is achieved and finish with a clean, dry microfibre cloth.
Dangerous. Respect the precautions for use. Dangereux. Respecter les précautions d'emploi.
High-gloss finish and protective wax. Very easy and quick to apply. Effortlessly removes water marks and limescale left after washing.
Water-repellent effect - water slides off the bodywork. Protects against dust and unwanted marks.
Enhances the shine and protection provided by Hybrid Ceramic Spray 3in1. Leaves the bodywork smooth to the touch. Non-toxic formula: safe for the user and the environment.
4.6 Quick Ceramic Detailer