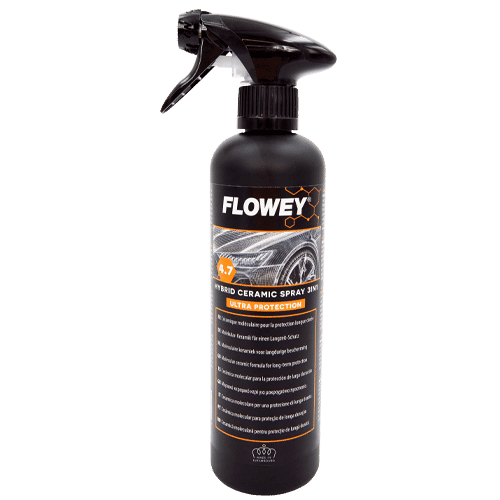 You may also like…
< class="jet-woo-builder-archive-product-title" >MULTI-USE MICROFIBRE>
4.7 HYBRID CERAMIC SPRAY 3 IN 1
Choose your label language first
Multi-functional wax allowing the rapid cleaning and polishing of all kinds of bodywork. Removes the traces of lime left by the hard water.
Method 1: provides protection against dirt and unwanted marks for periods of 6 months or more Method 2: provides temporary protection for periods of up to a few weeks with proper use of Hybrid Ceramic Spray 3IN1: MEthod 3: is the easiest and fastest application method that ensures your surfaces stay water-repellent and shine for 2-3 weeks following treatment
The product dries to form an extra durable and glossy film. Excellent protection against water, dirt and UV.
"Easy to clean again" effect: dirt and other contaminants do not cling to the treated surface ensuring effortless cleaning in the future.
Provides long-lasting protection against dirt and unwanted marks for several months. Can be applied onto all washable surfaces, except windows.
4.7 HYBRID CERAMIC SPRAY 3 IN 1