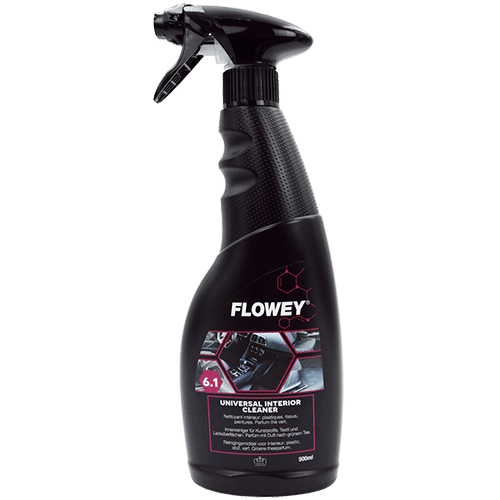 You may also like…
< class="jet-woo-builder-archive-product-title" >MULTI-USE MICROFIBRE>

< class="jet-woo-builder-archive-product-title" >MULTI-USE MICROFIBRE>
6.1 universal interior cleaner
Choose your label language first
A cleaning agent specifically designed for the general maintenance of vehicle interiors. Highly versatile, it restores the brand-new look of all soft and hard plastic surfaces, painted or otherwise, fabric and carpeting.
Spray UNIVERSAL INTERIOR CLEANER onto the surface to be cleaned . rub with a brush or an applicator. Allow it to take effect, then wipe with a microfibre cloth.
Dangerous. Respect the precautions for use. Dangereux. Respecter les précautions d'emploi.
interior cleaner: plastic, fabric, paintwork, etc. green tea fragrance
Cleans thoroughly, removes tenacious stains and gives the car interior the appearance of new.
Slightly foaming, which enables it to be used with compressed air cleaning pistols. Not aggressive for fragile materials of the car interior.
Leaves no streaks & Pleasantly perfumed (green tea).